"What binds me to life is still volleyball"
01 December Thursday 2011 00:13:31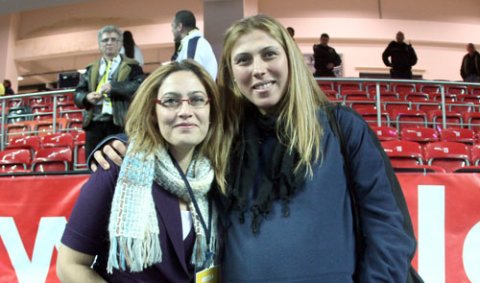 Cigdem Can Rasna does not miss the matches of Fenerbahce. Experienced player is having last days of pregnancy nowadays. Rasna watched yellow dark blue colored team's match against Dresdner on stand.
Rasna answered our web site's questions after the game and stated it is not easy to leave volleyball. She added, '' I have played here for 25 years and it is so hard to leave now. Volleyball is my life. What binds me to life is still volleyball. I try to watch my team's matches even I am having my last days of pregnancy. I will follow the team after birth."

Experienced player also evaluated the last situation of team and finisahed her words as ; ''Team is in good way now. Of course it is stronger in European arena. Foreign players are tough and important. I am sure they will be better as they used to live in this team."