New Columnist for Voleybolunsesi from Italy
17 October Monday 2011 16:03:36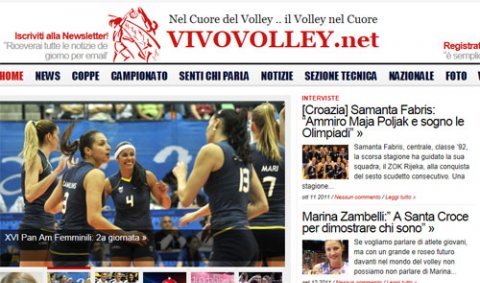 Cristina Gatti, the editor of the most traffic-receiving volleyball portal www.vivovolley.net in Italy, will column for Voleybolunsesi every week from now on.
As we have announced before, Murat ├çolako─člu, the foreign news editor of our website, has been writing about Aroma Turkish 1st League for Vivovolley for over a year. His columns have been a true source of interest since then among the Italian volleyball lovers. Vivovolley editor Cristina Gatti will pleasure our columns with her in-depth articles about Italian 1st League from now on.
You can read Gatti's first article here.