Jaqueline returned to national team!
23 May Saturday 2015 13:44:17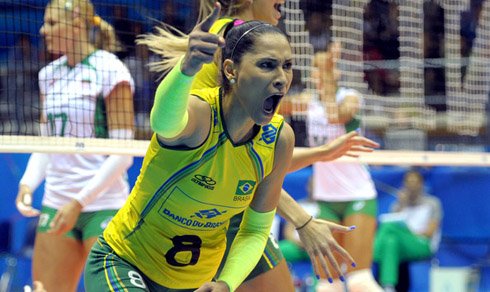 Recall that prominent Brazilian outside hitter Jaqueline Carvalho gave interviews in tears following the 2014 World Championship saying this was her last volleball tournament?
Apparently she changed her mind according to World of Volley returning to national team this summer and training with the other girls.