MEF and Tofas are the new teams of 1st League
29 March Monday 2010 22:54:30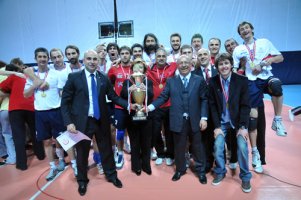 Men's 2nd League finals over with the games played at Ankara. After the final matches, MEF Okullari and Tofas promoted to 1st League.
MEF Okullari outscored Polis Akademisi 3-1 in TVF Baskent Sports Hall in last day match.
MEF got the sets 25-19, 12-25, 25-27 and 23-25, so Istanbul staff closed the finals without any defeat. As a result of MEF overcame Polis Aakademisi, Tofas has been the second team qualified to 1st League this season.